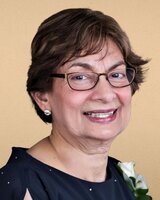 Dr. Sue Batth-Tait
Passed away peacefully with family by her side at the Élizabeth Bruyère Hospital in Ottawa on Monday, March 28th, 2022 at the age of 74. Dearly loved wife of Gary Tait. Proud mother of Jasmine (Peter), James, and Jackson (Irene). Loving grandmother to Gabriel. Predeceased by her parents, Surat Singh Batth and Bakhshish Kaur. Sue lived a life of caring for others, devoted to her family, patients, and community.
Born in India, Sue immigrated as a young adult to Canada, where she received her medical degree from the University of Ottawa. She went on to do a residency at the University of Dalhousie, specializing in family medicine. Later, she also completed specialty training in adult, adolescent, and child psychiatry at the University of Toronto's prestigious Clarke Institute of Psychiatry and other teaching hospitals, including the Toronto General, Royal Ottawa, and Brockville Psychiatric. A highlight of her training was an opportunity to participate in a renowned family therapy course with Dr. Andolfi at his Family Therapy Institute in Rome. This family-centered philosophy became an integral part of her therapeutic approach. In her professional life, Sue practiced child, adult, and family psychiatry at the Royal Ottawa Hospital, and later in her own private practice. She pursued research interests in many areas, including Tourette's Syndrome, sleep disorders, psychopharmacology, and communication disorders in children, publishing several papers and lecturing on the topics.
The simplest pleasures in life brought Sue joy. She loved to be outdoors, discovering the Ottawa Valley's small-town gems and hiking trails, observing and sketching wildflowers and plants with medicinal properties, and tending to her eclectic garden. She cherished family travel, had a knack for whipping up flavourful fusion dishes, and read voraciously on just about any topic. Above all, she was motivated by her strong religious faith and love of family.
The family thanks the staff of Park Place Residence, the nurses and physicians at both the Civic and Élizabeth Bruyère Hospitals, and Dr. Alexis Twiddy for their compassionate care and support. For those who wish, memorial donations can be made to the Bruyère Foundation. Following cremation, a private memorial service will be held at a later date through Pinecrest Remembrance Services.