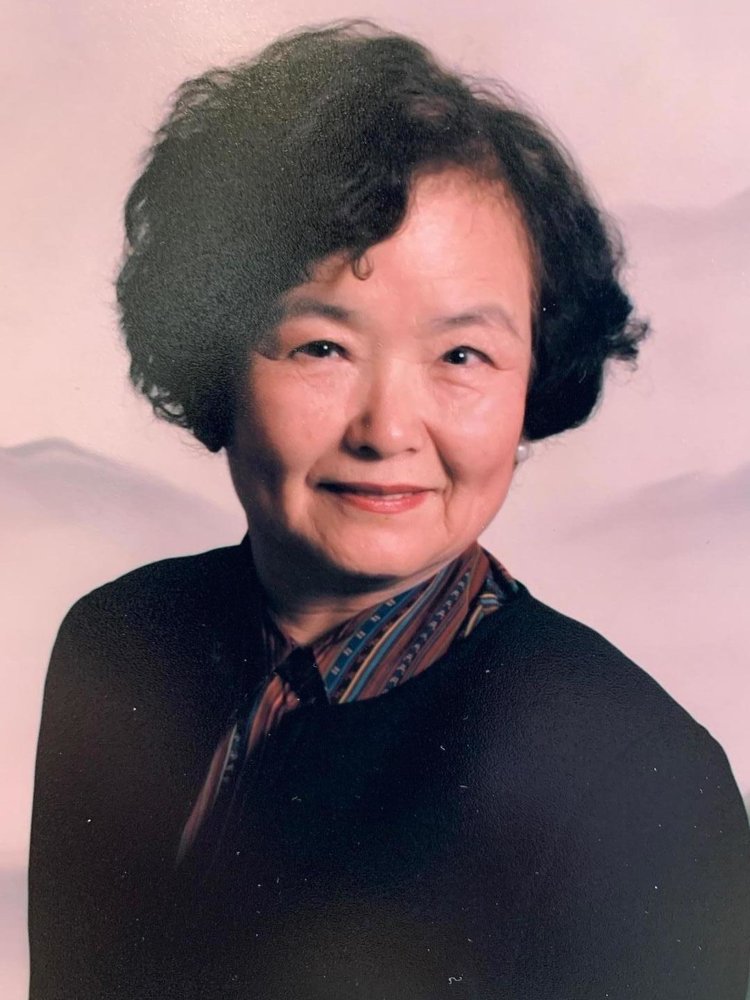 Obituary of Jung Ja Hwang
It was with sadness that we announce that on the morning of March 26, 2020, Jung Ja Min (Hwang) passed away peacefully at the age of 83. Jung Ja is survived by her husband Yoon Hwang, her two daughters Anna (Carl van Walraven), Karen and her two grandchildren Jonas and Ella.
Jung was born on January 4, 1937 to Mr & Mrs Bu Hun Min in Seoul, Korea. Jung was the youngest of 4 siblings with 2 brothers and a sister. Jung grew up in Seoul where she attended the Korean Red Cross Nursing School. After her graduation, she moved to the United States where she settled in Chicago and worked for Cook County Hospital (now called John H. Stroger Jr. Hospital of Cook County).
One fine fall day in the late summer of 1962, Jung met Yoon who turned out to become her future husband and partner in life. They fell in love at once! During their courtship, they enjoyed many outdoor opera concerts in Lincoln Park. While Jung was working as a nurse, she attended Roosevelt University in Chicago and earned enough credits to be qualified as a sophomore . Yoon was ecstatic when six months after their first date, Jung accepted his proposal.
Jung and Yoon were married on February 16, 1963, at the Korean Methodist Church in Chicago. It was a beautiful day where at their wedding, Jung sang "Der Lindenbaum" and Yoon sang "Because of You" as tokens of affection for one another.
Jung and Yoon came to Canada for their honeymoon in Montreal and they liked it so much that they decided to make Canada their permanent home. It was surely meant to be as shortly after arriving, Yoon got a part-time job as a lecturer at Concordia University (then called Sir George Williams University) in Montreal. Yoon taught economics which he enjoyed doing very much but part-time salary was insufficient to support a family of two and soon to be three!
Jung and Yoon decided to came to Ottawa seeking employment. Jung was hired at the Ottawa Civic Hospital but Yoon did not have a job right away. Jung supported the family financially but never once complained about this short but difficult time. Even though times were a bit tough, they were happy in their small apartment on Elgin Street. In 1964, Yoon secured a permanent position as an economist with the federal government.
In 1967, Jung and Yoon moved into a new house in Parkwood Hills. Jung wanted to resume her studies to become a registered nurse in Canada and was admitted as a sophomore by the University of Ottawa.
Jung graduated in 1970 with a B.Sc. in Nursing. Jung was a hardworking mother and student and was a great achiever. After graduation, Jung worked for the Ottawa Civic Hospital and the Children's Hospital of Eastern Ontario as a part-time RN in oncology.
When Jung got her first piano in 1970, she was so delighted she played it just about every day. Jung's favourite piece was Chopin's "Fantaisie-Impromptu" -which she learned to play beautifully.
Jung was an avid reader, who especially loved works by Bertrand Russell and had a fondness for autobiographies. She loved ballroom dancing and was light on her feet, swimming, golfing, which she was a bit competitive with Yoon about, skiing, knitting and sewing. (Jung even made her own wedding dress back in 1963)
Jung was smart, loving, compassionate and pretty much all the positive words one can think of, they all apply to Jung.
A celebration of life will be held on May 6th, Saturday, 2023 at 11:00 AM at Pinecrest Chapel, Pinecrest Cemetery, 2500 Baseline Road, Ottawa, Ontario.
Celebration of Life
11:00 am - 12:00 am
Saturday, May 6, 2023
Pinecrest Remembrance Chapel
2500 Baseline Road
Ottawa, Ontario, Canada


Share Your Memory of
Jung