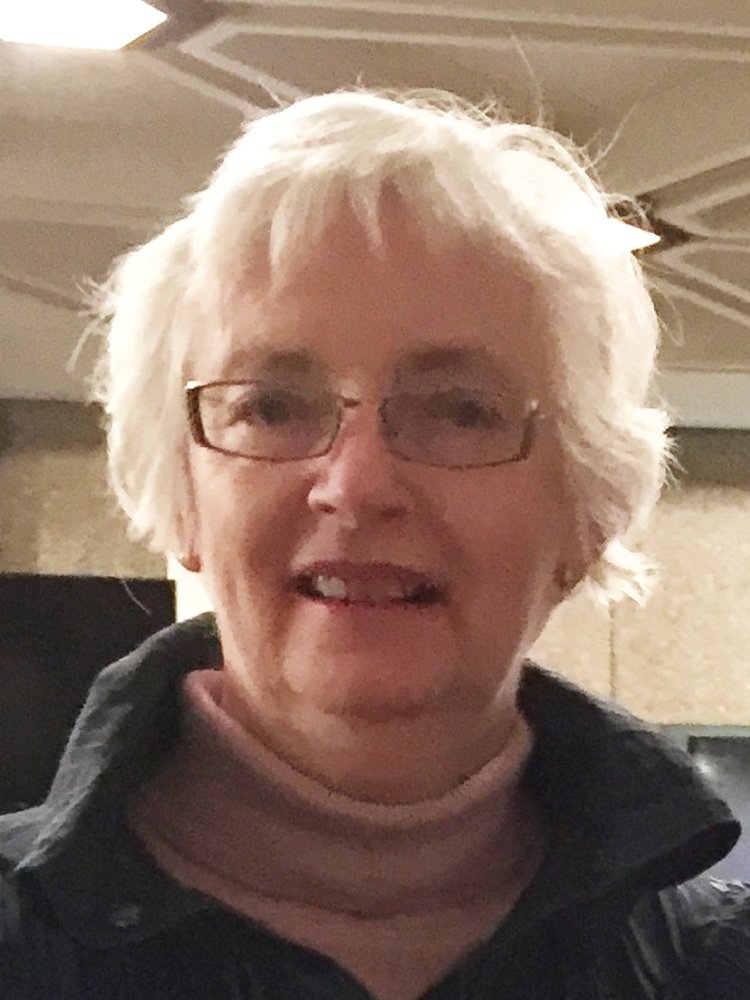 Obituary of Barbara Evelynn Cotnam (nee Guilar)
Barbara Cotnam died peacefully at Ottawa Civic Hospital on Friday, January 22, 2021 after a long struggle with Huntington Disease. She was predeceased by her parents, William Johnston Guilar of Glasgow, Scotland, and Evelyn Roberta Golden of Winnipeg, Manitoba, and her two brothers, William Barry Scott Guilar (Bill), and Dr. Douglas Joshua Guilar (Josh).
Barbara's father died suddenly when she was just five years old and her mother was left with three children under the age of seven. The family was split up with her younger brother moving in with her mother's sister and husband and with Barbara and her older brother staying with their mother, Evelyn. Barbara began working part-time at Scotiabank at sixteen while she was still attending high school in Don Mills, Ontario. She met her future husband, Winston Cotnam, and after a year and a half courtship, married him on May 15th, 1965 after graduating high school. Two years later, Barb and Win moved from Don Mills, Toronto, to Parkwood Hills in Ottawa. Barbara continued her banking career with the Royal Bank of Canada, Bank and Heron Road branch.
Their first daughter, Catherine Gay Cotnam (Paul Kruzich) was born June 14th, 1969 and a second daughter, Jennifer Lynn Cotnam (Trevor Peck) was born on March 17th, 1971. It was at this time that Barb had to leave the workforce as there was no such thing as maternity leave in those days. However, she was quite happy to be a full-time mother to her two daughters for a period of six years but once they were both in school, Barb re-entered the workforce with Scotiabank, Beacon Hill North branch.
Barb and Win moved several times within the Ottawa area eventually ended up in Kanata. Barbara transferred to Scotiabank, Kanata Towne Centre, after it opened up and worked as a Mortgage Loans Officer. She successfully completed the Investment Funds in Canada Course at the Institute of Canadian Bankers which allowed her to sell Mutual Funds sponsored by Scotia Securities Inc.
Upon retirement, Barb and Win spent summers at Round Lake in their new four-season cottage which they helped design and then two or three months in the Florida Panhandle for nine consecutive winters, which ended in 2009. She enjoyed a mother/daughter trip to Italy with her daughter, Catherine, in October 2016 and a west coast cruise from Vancouver to San Francisco with five female friends in September 2017. Barb and Win regularly visited friends and family in Calgary, Vancouver and Victoria over the years, including ski trips to Banff, Sunshine and Whistler.
Barb was overjoyed to enter the 'grandmother' phase when her first grandchild, Cameron Peck, was born on her 50th birthday April 19th in 1997. What a birthday gift! Six more grandchildren followed: Matthew Kruzich, September 12th, 1998; Kyra Peck, August 23rd, 2000; Mark Kruzich, June 12th, 2001; Meaghan Peck, December 8th, 2001; Jordan Kruzich, August 18th, 2003; and Annabelle Kruzich, July 6th, 2007. Barbara loved spoiling her grandchildren with gifts and enjoyed playing board games and cards with them at the cottage. Meek, mild grandma turned into a tycoon when she played Monopoly and enjoyed crushing her opponents by taking over all the properties (that banking experience kicked in). However, she became mild mannered again when the game was over. Unfortunately, for the last 10 months of her life starting with the first COVID lockdown in March 2020 she was very depressed not to be able to hug her daughters and grandchildren. Physical distancing and Zoom calls were no substitute. Barbara – wife, lover, friend, professional banker, mother, grandmother - will be missed by Winston and all the family as well as by her many friends.
Cremation has taken place and Barbara will be buried in the family plot at Forest View Cemetery in Chalk River in the summer or fall when COVID restrictions are lifted. Donations to the Huntington Society of Canada would be appreciated.


Pinecrest Remembrance Services


2500 Baseline Rd
Ottawa, ON K2C 3H9

Telephone: (613) 829-3600
Fax: (613) 829-8357
Email: info@pinecrest-remembrance.com