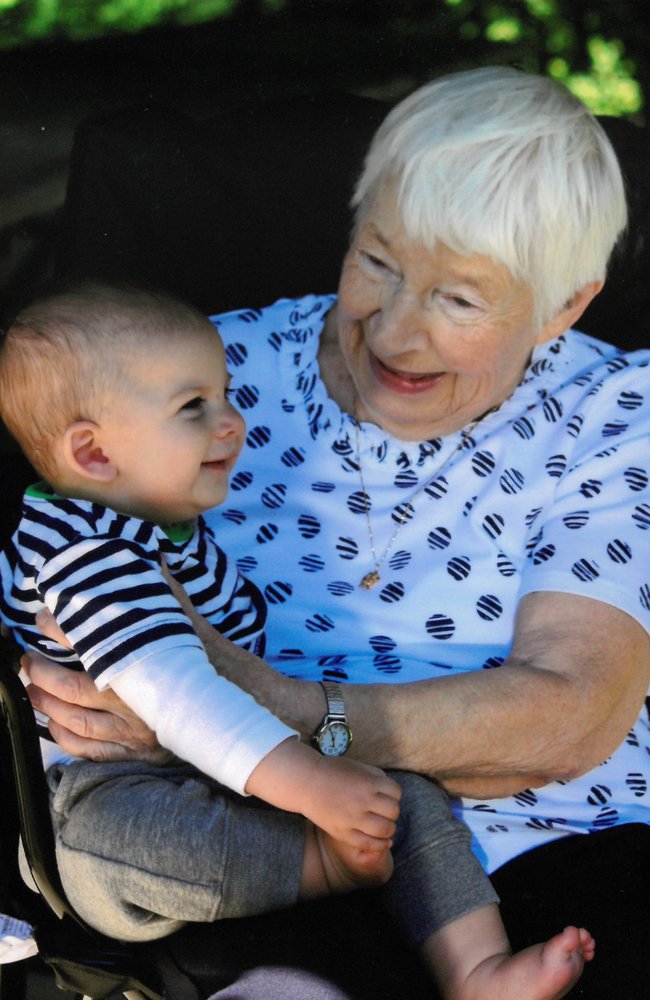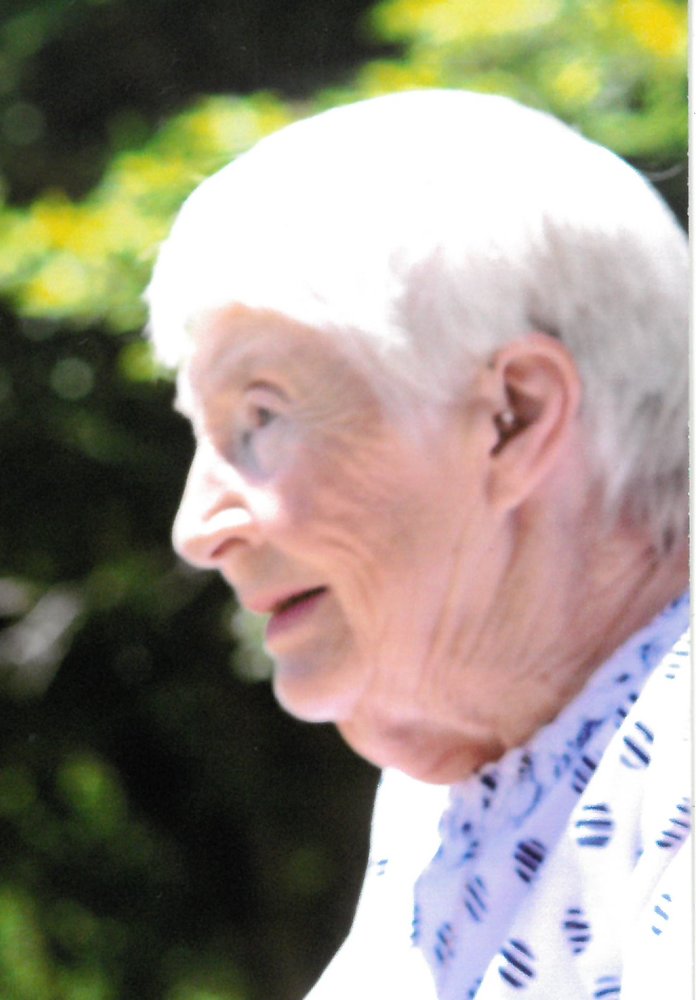 Obituary of Camilla Madeline Dube
Mom, Grandma Cam, Shoo-Fly Grandma, Great Grandma Ottawa, GG Cam and Aunt Cam left us at the age of 94 on Wednesday evening to finally join the love of her life, Leo, after 44 years apart. She will be greatly missed by all who loved her. The always independent and fierce mother of 3 sons, Paul (Helen), Michael and Alan; grandmother of Catherine (Greg), Karen (Christopher), Andrea (Alex) and Michaela (Cameron) and great-grandmother of Sarah, Megan, Maryn, Andrew, Emily, Olivia, Jasper, Leo and Miles. She will also be missed by her daughters-in-law, Mary Ellen (Ken) and Karen, her nieces and nephews, especially Linda (deceased) (Brian), Sheri and Christine, John (Joan), and her friends throughout northern Ontario and Ottawa.
Camilla was born in Barrie, Ontario to John and Leona (LeClaire) Murphy. She was the youngest sibling of Francis, Mary, Leona, John, Tessie and Rita, and often shared stories about her large family and childhood. Camilla was an adventurous and free-thinking young woman who loved to read and dance. She married Leo Dube, a young sergeant from Wawa who was stationed in Barrie, in May 1945. They moved to northern Ontario, where Leo worked as a mining engineer and they spent the next 20 years moving with their young family between mining towns, including Wawa, New Liskeard, Haileybury, Matheson, Asbestos Que, Sudbury, Onaping and Falconbridge. In 1966 they settled in Ottawa where they both pursued careers with the federal government.
Camilla was always intellectually ahead of her time and a forward thinker, passionate about women's rights, the environment and anything politically stimulating. She had opinions on everything and would share them readily! A visit to Grandma's always included a pot of tea and a long chat.
Camilla pursued her passion for learning when she studied Philosophy through the distance education program at Queen's University in the 1950s while residing in Onaping. She later continued these studies at Carleton University after retirement never shying away from a healthy debate with her university peers. Whichever subject she was studying at the time would often find itself in lively discussions during family get togethers.
Camilla had a long and successful career in the public service, retiring in 1992 after 28 years. She loved to travel and go for long walks, bike rides or skates along the Rideau Canal. She would only sit still if she had a great book that could challenge her mind. She was an avid and diverse reader - everything from philosophy to mysteries. Aqua-fit was a later in life passion where she made many close friends. She could be counted on to be at the pool every morning. Her most sacred place was Algonquin Park and she would always reminisce about family camping trips when her boys were small. Later trips with her grand-daughters included swimming and canoeing in the lakes and hiking through the many trails and forests.
Due to current social restrictions, private arrangements have been made with Cole Funeral Services and Pinecrest Cemetery where Camilla will be laid to rest with Leo. A Celebration of Camilla's life will be held at a later date when her family and friends can be together. In lieu of flowers, please consider a donation to Meals on Wheels Ottawa in Camilla's memory.


Share Your Memory of
Camilla
Pinecrest Remembrance Services


2500 Baseline Rd
Ottawa, ON K2C 3H9

Telephone: (613) 829-3600
Fax: (613) 829-8357
Email: info@pinecrest-remembrance.com