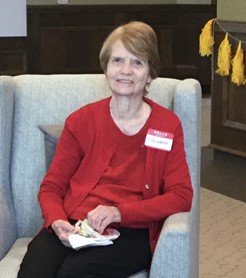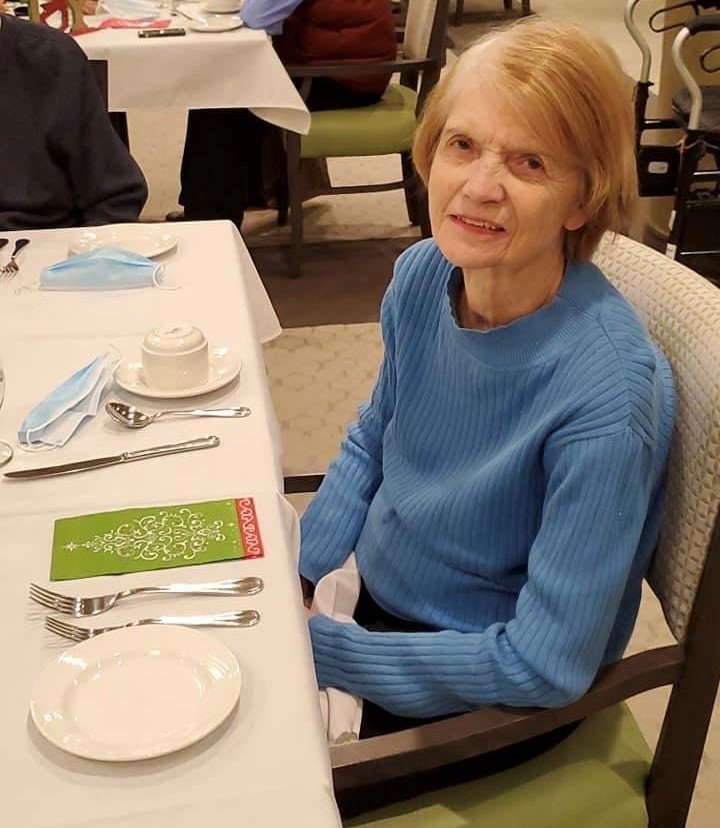 Obituary of Claudette Tessier
C'est avec une immense tristesse que nous vous annonçons le décès de Mme Claudette LeHoux Tessier, qui est décédée le 29 janvier à l'âge de 84 ans, paisiblement, entourée de son époux de 58 ans, Roger Tessier et de ses filles qu'elle chérissait.
Elle rejoint ses parents, Cécile Martin et Hermann LeHoux, ainsi que ses deux sœurs, Monique et Yolande et plusieurs beaux frères et belles sœurs, nièces et amis.
Outre son cher époux, Roger, elle laisse dans le deuil ses deux filles: Sylvie (Robert Black) et Michèle (Brian Bonini), ses petits-enfants: William, Caroline, Danielle et Patrick ainsi que ses sœurs: Louise LeHoux, Nicole (Steve Kovanchak) et Hélène (Paul Raymond). Elle laisse aussi ses beaux-frères et belles soeurs ainsi que de nombreux cousins et cousines, neveux et nièces et plusieurs amis.
Enseignante, pianiste, couturière, tricoteuse, mais surtout épouse, maman, grand-maman, soeur et amie extraordinaire, elle cherchait la perfection dans tout ce qu'elle entamait mais sans jamais l'exiger des autres. Sa douceur, son sourire affectueux et la bonté de son cœur lui gagnaient l'affection de tous ceux et celles qui l'entouraient. La peine que nous éprouvons en ce moment est quelque peu atténuée par le fait que nous avons la certitude que, suivant ses habitudes, Claudette continuera de veiller sur nous. Pour l'instant, en raison des circonstances actuelles, les funérailles se tiendront en toute intimité, le mercredi 10 février 2021 à 11h00. Pour ceux qui auraient aimé pouvoir assister, ils seront diffusés par transmission en direct au lien suivant: Diffusion en direct des funérailles. Nous sommes certains qu'elle aurait approuvé car elle avait toujours peur de déranger les autres. On lui rendra hommage à une date ultérieure en célébrant ensemble sa vie à sa façon, lorsque la situation le permettra. Un merci bien particulier au personnel de la Résidence Timberwalk pour leur compassion, leur dévouement et les soins exceptionnels qu'ils lui ont donnés. En sa mémoire, un don à la Société Canadienne du Cancer serait grandement apprécié.
It is with great sadness that we announce the passing of Claudette LeHoux Tessier on January 29, 2021 at the age of 84. She died peacefully surrounded by her loving husband of 58 years, Roger Tessier and her two daughters whom she cherished.
She joins her parents, Cécile Martin and Hermann LeHoux and her sisters, Monique and Yolande as well as several brother and sister in laws, nieces and friends.
In addition to her loving husband, Roger, she leaves in sorrow her two daughters: Sylvie (Robert Black) and Michèle (Brian Bonini), her grand-children: William, Caroline, Danielle and Patrick and her sisters: Louise LeHoux, Nicole (Steve Kovanchak) and Hélène (Paul Raymond) as well as many cousins, nieces, nephews and friends.
Teacher, pianist, seamstress, knitter but especially spouse, mother, grand-mother, sister and friend extraordinaire, she sought perfection in all of her endeavours without ever holding others to the same standards. She was blessed with a gentle soul, an affectionate smile and a loving heart that helped her gain the affection of anyone whose path was lucky enough to have crossed hers. The profound sadness that we are feeling in this loss is slightly lessened by the fact we are certain she will continue to watch over us as she always has. Due to current circumstances a private ceremony will be held on Wednesday, February 10th, 2021 at 11:00 am. For those who wish they could be in attendance you can join us via live feed at the following link: Funeral Service Stream She definitely would have approved as she would have felt as though she was being less of a bother. At an ulterior date when it is possible, we will celebrate her life together. A special heartfelt thanks to that staff of Timberwalk Retirement Residence for the compassion, devotion and exceptional care that they provided. In lieu of flowers, donations to the Canadian Cancer Society would be greatly appreciated.


Share Your Memory of
Claudette
Pinecrest Remembrance Services


2500 Baseline Rd
Ottawa, ON K2C 3H9

Telephone: (613) 829-3600
Fax: (613) 829-8357
Email: info@pinecrest-remembrance.com