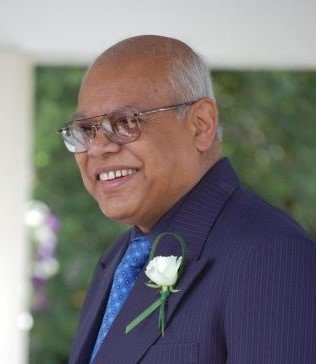 Obituary of Sukomal Bose Ph. D.
Sukomal Bose Ph. D.
Sukomal (Suko) Bose, died in his 80th year, on March 18, 2021, surrounded by his loving family, after a 12-year-struggle with Parkinson's Disease. He leaves behind his bereaved wife, Kathy (Hickson), his grieving daughters Anita (Jarrett Kinross), and Rebecca (Andres Busse). His grandchildren will miss their Dadu very much. He also leaves to grieve his sister, Aroti, and brother, Sheetal (Prabha), and many in-laws, cousins, nieces, nephews, great nieces, and great nephews both in Canada and India. He was preceded in death by his father, Shailendra Bose, his mother, Purnima, and his brother, Somir (Seema). He will also be missed by his long-time friends, Ranjan Banerjee, Faruque Sarkar, and dearly missed his friend, Kallol Bose (predeceased).
Sukomal came to Canada in 1966 to pursue a Ph. D. in mathematical physics, and after publishing many papers in physics, he graduated in 1973. After pursuing operations research, he worked at Revenue Canada for 37 years doing research and teaching; he made several tours across Canada teaching accountants and staff in joint-level government entrepreneurship centres. He also taught biostatistics at the University of Ottawa's Health Sciences for 13 years to thousands of students; many of his students helped to care for him in his last years. They always thanked him for his caring and his many hours of devoted assistance to his students.
Sukomal grew up in an extended household and enjoyed listening to his aunts sing Bengali and Hindi songs. He often said that if he had been born in a large Indian city, he would have pursued a musical career. He sang at Indian weddings, festivals, and religious events. Sukomal travelled extensively and enjoyed visiting new countries, where he met with other mathematicians and discussed mathematical equations endlessly. He was sad not to have been able to visit his family in his last few years but derived great enjoyment from being with his four grandchildren until restricted by Covid. The family would like to thank the staff at Peter D. Clark for the care they provided, particularly in the final days, where they demonstrated the utmost kindness and compassion.
Due to Covid restrictions, there will be a private family funeral. Donations can be made to Parkinson Canada, Heart & Stroke Canada, or a charity of your choice.
Those wishing to join the service remotely can click here onThursday, March 25th at 10:00 a.m.


Share Your Memory of
Sukomal
Pinecrest Remembrance Services


2500 Baseline Rd
Ottawa, ON K2C 3H9

Telephone: (613) 829-3600
Fax: (613) 829-8357
Email: info@pinecrest-remembrance.com