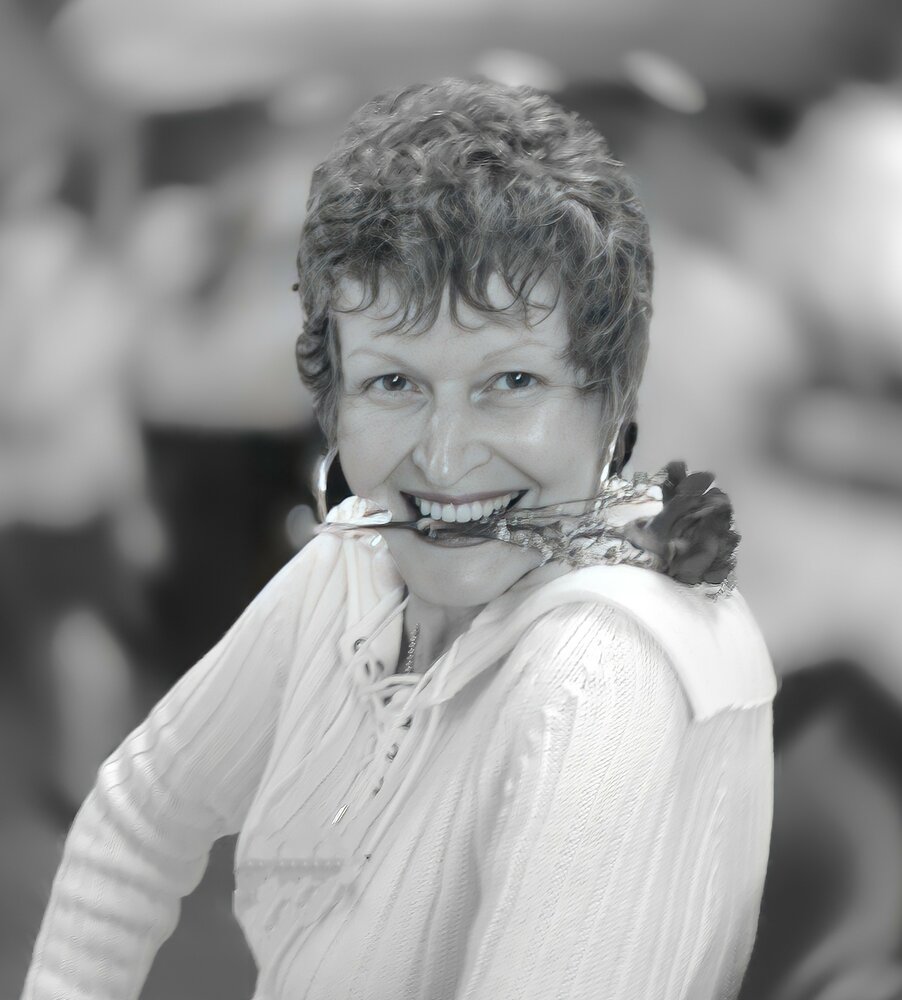 Obituary of Joan Carey
March 7, 1936 – April 22, 2022
On Friday, April 22nd, 2022, Joan died peacefully at the age of 86 at her residence in Ottawa.
Joan was predeceased by her loving husband Jacques Coulombe in 2018. She was also predeceased by her mother Helen and father L. Herbert, and by her sister Erma and brother Vivian. Joan is survived by her beloved daughter Dunia Coulombe, who will miss her "Mommy-Jo" dearly. She is also survived by her stepdaughter Michelle Jamieson and grand-daughter Brittany.
Joan began her thirty-two-year career in the Federal Public Service in 1953 and retired in 1985. During her professional career, she participated in several Beauty Pageants winning various crowns. In October 1959 at 23 years of age, Joan was crowned Miss Civil Service. The newspaper clipping quotes "Joan Carey outclassed 34 other entrants in last night's annual Miss Civil Service contest". All who knew her would agree this was quite fitting, as Joan was the epitome of grace and beauty.
Joan's pageant experiences launched a successful print and runway modeling career that spanned over three decades. She was the exclusive model for some of Ottawa's finest furriers, such as Dworkin's Furs, M. Caplan Furs, and Burkholder Furs. She also modelled for many local couturiers and businesses such as Mackintosh & Watts, Langford Jewellers, Nettleton's Jewellers and Armstrong & Richardson, and she was a favorite model for Ottawa's renowned hair stylist Rinaldo Canonico.
She was a gifted artist whose talents included painting, sewing, quilting and embroidery. Additionally, she enjoyed the culinary arts of baking and canning. She was incredibly generous and loved to share the fruits of these endeavours. If you were blessed to receive a hand made gift or culinary treat from Joan, you knew it was created with passion and filled with love.
Joan and Jacques were married in 1976 and during their forty-two-year marriage, they shared a passion of exploring new places, whether it be a day trip to a local township, attending a festival event or travelling around the globe. Ultimate foodies, they equally enjoyed dining in Ottawa's finest restaurants or sampling the eats of a local food truck. While Jacques was Director General of the National Arts Centre in Ottawa, their family attended various performances and continued their love of the arts for years to come. Having lived in Ottawa and Prince Edward Island, by far their favorite home was in Montebello Quebec, where they delighted in entertaining family and friends, and adored walking their cherished Scotty dogs in the mountains.
A Funeral Service will take place at the Pinecrest Remembrance Chapel, 2500 Baseline Rd, Ottawa on Friday, June 17, 2022, at 2:00 p.m. Those wishing to attend virtually can do so by using this link at service time Funeral Service Link.
A Celebration of Life with Words of Remembrance will take place at 3:30 p.m. following the funeral service. Those wishing to attend virtaully can click this link. Celebration of Life
In honor of Joan's wonderful sense of fashion and great style, feel free to dress in what she would have loved - your plaids, stripes, polka dots or florals, your fancy socks, your favorite hoodie, or even a little bling!
If you plan to attend, please contact the family at HappyQuilter800@gmail.com.
Donations in Joan's memory can be made to the Ottawa Dog Rescue, the Ottawa Heart Institute or the Canadian Cancer Society.
"We will miss your beautiful smile, mischievous laugh, the sparkle in your eyes… may you forever be dancing"
Funeral and Celebration of Life
2:00 pm
Friday, June 17, 2022
Pinecrest Remembrance Chapel
2500 Baseline Road
Ottawa, Ontario, Canada


Share Your Memory of
Joan