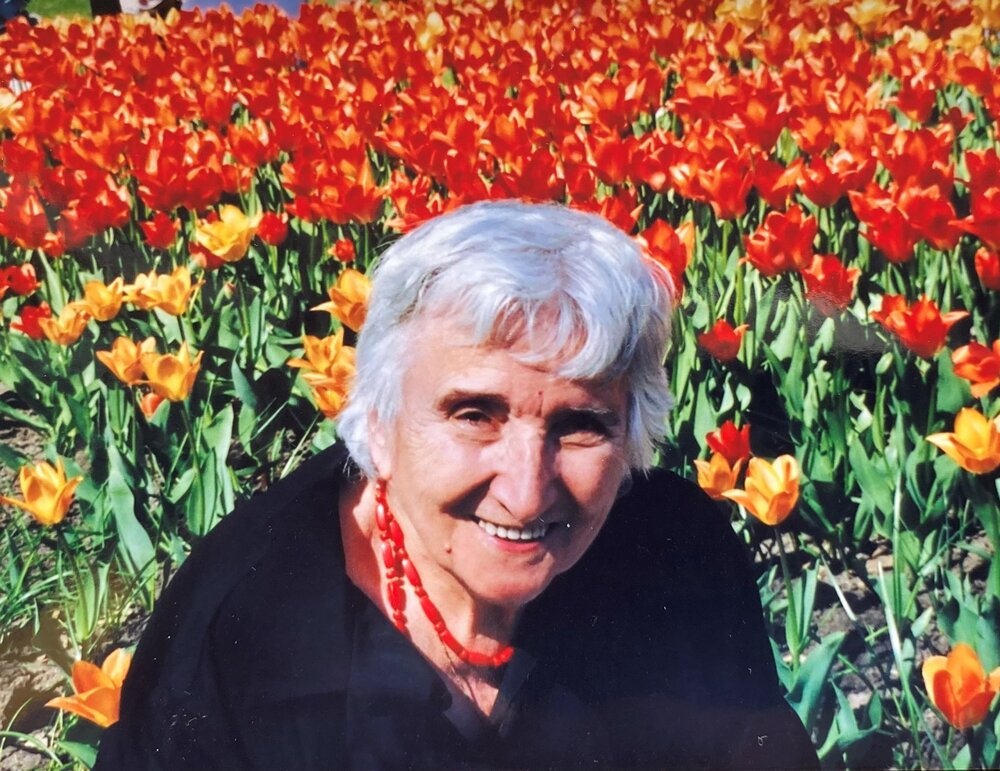 Obituary of Gabriela Serbanescu
It is with broken hearts that we announce that we lost our beloved mother, Gabriela Eugenia Serbanescu on June 4th, 2022, at the age of 94. Gabriela was predeceased by her parents, Alexandrina Ecaterina Statescu (nee Lupescu), Dumitru Statescu, sister Cornelia Constanta Statescu and husband Constantin Vivi Serbanescu. Daughters Luminita Atena Serbanescu and Mihaela Teodora Serbanescu, and grandson Dinu Horia Serbanescu are left behind to miss her. Cousin Mihai Costea, his wife Luminita and a few more relatives are in Romania.
She loved her family more than anything, especially her grandson who was the apple of her eyes! When us, her children were small she would many times take time off from work to raise and play with us. One of the things I remember best is her making miniature furniture for us to play with, from match stick boxes covered by fabric.
Gabriela was born in the village of Lunca Frumoasa (Beautiful Valley), Romania. She was raised and spent most of her life in the capital, Bucharest. She became an economist. She joined her daughters and grandson in Canada at the age of 76, after her husband of many years was taken by illness. She loved Canada immediately, telling friends that Canadians are so nice, they even say hello to you in the street! Went to English as a second language school and at the end of the first year, walking back home, she wanted to stop strangers to tell them how happy she is with her teacher's feedback.
Services will be held at Pinecrest Remembrance, 2500 Baseline Rd, on Tuesday, June 7th, 2022 at 9:30 a.m
We were happy to have her with us and we will miss her every day!
Funeral Service
9:30 am - 10:30 am
Tuesday, June 7, 2022
Pinecrest Remembrance Chapel
2500 Baseline Road
Ottawa, Ontario, Canada
Interment
10:30 am - 11:00 am
Tuesday, June 7, 2022
Pinecrest Cemetery
2500 Baseline Road
Ottawa, Ontario, Canada
613-829-3600
Reception
11:00 am - 12:00 pm
Tuesday, June 7, 2022
Pinecrest Solarium
2500 Baseline Road
Ottawa, Ontario, Canada


Share Your Memory of
Gabriela