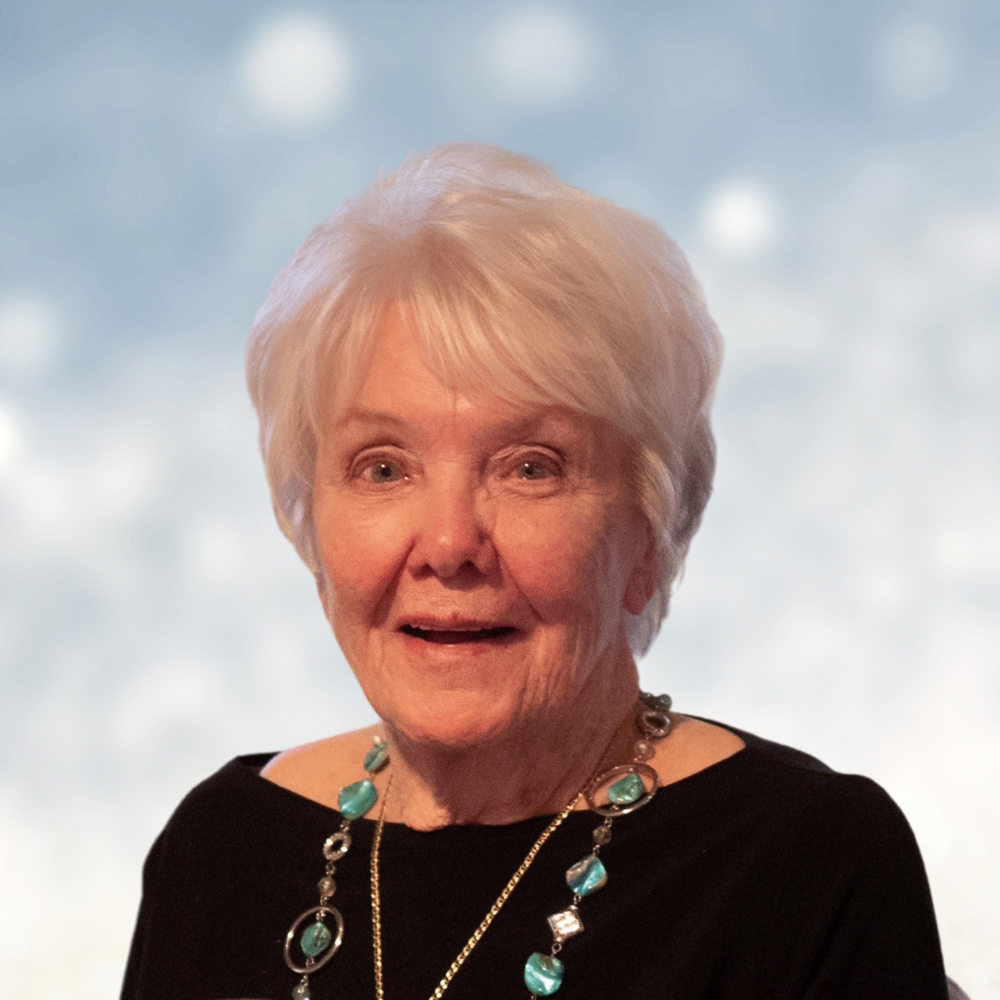 Obituary of Audrey Norma Featherston
On July 16th, 2022, we said goodbye to Audrey Norma Featherston (nee French), an adored and amazing woman who truly loved life. Audrey was born on April 16th, 1932 to Albert and Eva French. Loving wife and best friend of Keith Featherston.
Audrey was a loving mother, grandmother and great grandmother but nothing compared to her love and devotion for her husband of 70 years. Audrey and Keith were married on July 19th, 1952, and they shared a life that was filled with love, laughter, joy and incredible memories. They began their adventure in Ottawa, On. where they raised their three phenomenal children; Steven (Helen), Jeffrey (Gail) and Nancy (Terry); her greatest joys in life.
Audrey, otherwise known as "Grandma" or "GGma (great-grandma)", was especially delighted when her grandchildren and great-grandchildren would visit the Lake House. She loved watching them swim, laugh and play. She leaves behind her grandchildren: Ben (Andrea), Tom (Heather), Kate, Scott (Hayley), Matt, Shayne, Erika (Frank), and Brett. Audrey was also a remarkable GGma to Amelia, Lea, Reese, Cole and Maeve and most recently to Ollie, Kobie and Myla. She was a marvelous Aunt to Brent, David, and Sheryl as well. Audrey always had room to love "one more" and loved all of them with such tenderness. She was the True Matriarch of her family and graciously guided them through their difficult times. She is predeceased by her Brother Bruce French (2021)
When Keith and Audrey retired, they moved permanently to their Lake House on Adam Lake in Perth, On. Audrey loved spending time relaxing on her deck looking out over her beautifully well-kept garden. She equally loved sitting around with family and friends chatting over a 2cm glass (or two) of wine or a fine scotch. Audrey was a woman of many creative talents. She was an unbelievable seamstress, quilter, gourmet cook, baker, artist, writer and painter. She was incredibly intelligent with a heart of gold and a witty soul. Audrey loved a good time, was a master joke-teller, and was treasured for all of her "grandma-isms," while always making sure everyone around her felt important and special. She had so many wonderful friends in her lifetime and cherished each and every one.
A Private Family Service will be held at Cole Funeral Services. The Featherston Family would like to request your presence for A Celebration of Audrey's Life on Sunday, August 7th , 2022 from 1:00pm to 4:00pm at the Perth Royal Canadian Legion, Branch 244, 26 Beckwith St, Perth, On.
Our special thank you to the Staff at the Smiths Falls Hospital for their true devotion and care for our Audrey. In lieu of flowers, donations to the Perth & Smiths Falls District Hospital Foundation would be gratefully received.
This beautiful photo of her was taken on March 19th, 2022.
Celebration of Life
1:00 pm - 4:00 pm
Sunday, August 7, 2022
Perth Royal Canadian Legion
26 Beckwith St
Perth, Ontario, Canada


Share Your Memory of
Audrey