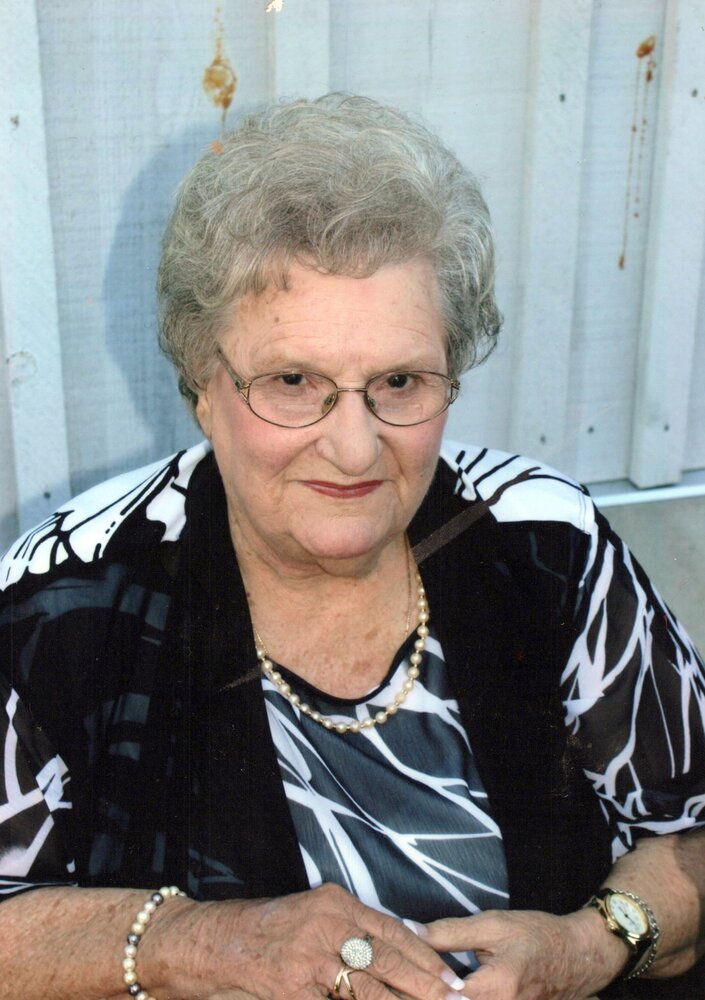 Obituary of Dorothy Levesque
It is with profound sadness we announce the passing of Dorothy Susan Levesque (Drain) August 31, 1931- September 29, 2022. Dorothy was predeceased my both her parents John and Loretta Drain and joins her late husband Nelson Levesque but leaves behind many of people who loved her dearly, this amazing woman had 11 children starting with her oldest son John (Gail), she was predeceased by her two sons Brian (Debbie) and Miles (Ginette), her oldest daughter Lorraine (Robert), Judy (John), Cathy (Marc), Michael (Francine), Diane, Ben (Lynn), Timothy (Frances) Cindy (late husband Chris) and her adoptive son Miles (Darlene).
She will be sorely missed by many grandchildren Jason (Mylene), Krista (Brett), Vicky, Kevin, Robert (Melissa), Susan (Dan), Mitchell (Sandy), Thomas (Marie), Nelson, Jesse (Barb), Catlin (Diana), Corey (Josee), Joshua (Lindsay), Kayla (Steve)Jeffrey, Tyler (Daryl), Cassandra (Brad), Vanessa (Shawn) and Britany.
As well as her predeceased grandchildren Andrea, Derek, Baby, Nelson, Kyle and Troy
And greatly missed by even more great grandchildren Colin, Benjamin, Tessa, Zack, Brenna, Callum, Kaylee, Jackson, Elliott, Desmond, Nathan, Austin, Leo, Max, Dante, Athan, Cole, Serenity, Kayden, Daxton, Neveah, Lily, Addy, Keira, Landon, Kallie, Elizabeth, Rosalie, Isabelle, Iris, Clark, Travis, Liam and Christian
Visitation will be held on October 12 from 1:00-2:00pm at the Pinecrest Visitation Centre and Funeral Services will commence at 2:00pm in the Pinecrest Chapel with refreshments to follow at the Pinecrest Reception Centre located at 2500 Baseline Rd, Ottawa, ON K2C 3H9
Donations can be made in Dorothy's honour to the Canadian Cancer Society or Heart and Stroke foundation.
Interment Information
Pinecrest Cemetery
2500 Baseline Road
Ottawa, Ontario, Canada


Share Your Memory of
Dorothy