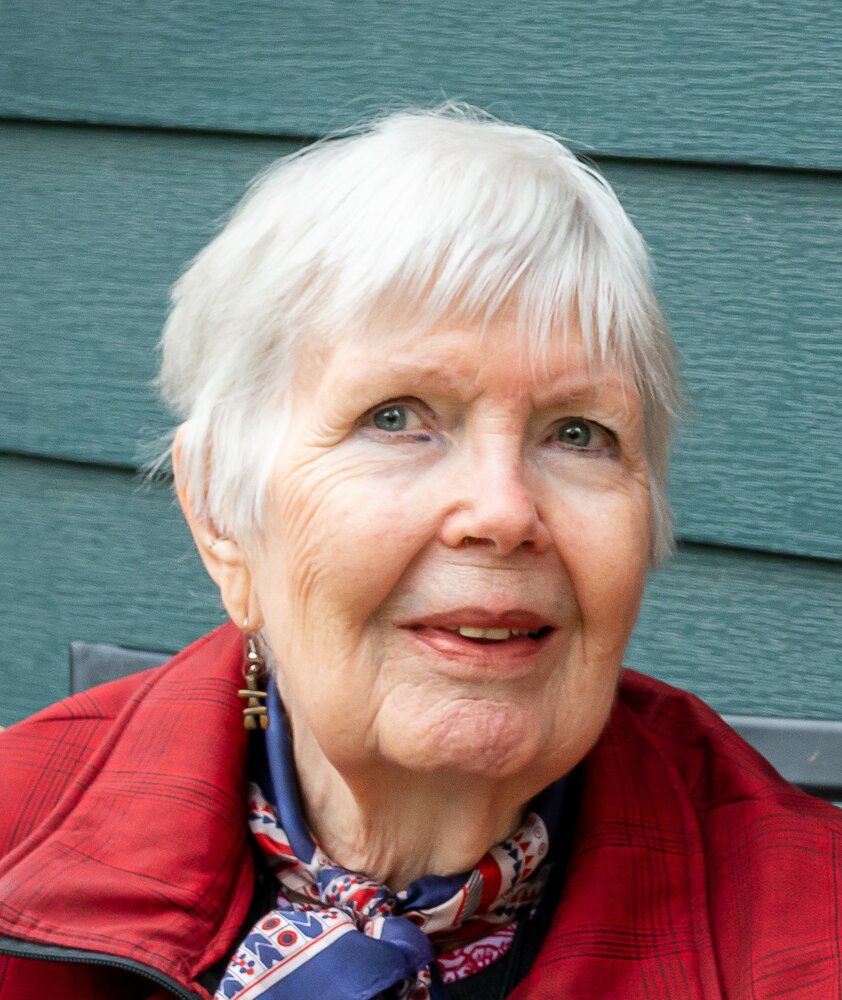 Obituary of Helen Mary Hof
Helen; daughter, mother, grandmother, and great-grandmother, died peacefully in the Ottawa Civic hospital on Tuesday, November 1, 2022 just before her 88th birthday. Predeceased by parents George Robert (Bob) Rupert and Katherine (Kay) Mary Rupert (nee Cascaden); first husband Herbert King, second Peter Dobbing, and third Henry Hof; daughter Kathryn Elizabeth King, brother Robert John (Bob) Rupert and great-grandson Ash Huestis.
Survived by sons Lawrence King (Belinda) and Ronald King, daughter-in-law Elaine King, eight grandchildren: David King (Angela), Stephen King, Michael Huestis (Maggie), Danielle Sparling (Corey), Kyle Huestis, Christopher King (Emily), Stuart King (Ericka) and Helen King (Devin), and six great-grandchildren: Christopher King, Noah Sparling, Audrey Sparling, Austin Huestis, Elise King and Owen Huestis.
Born in Toronto in 1934, in the midst of the Great Depression, affected by the economic hardship around her, followed by World War II when her father was stationed overseas for 5 years and her mother was working in Montreal. In 1942, Helen and her brother Bob were removed from an unhappy foster home by her maternal grandmother, Clara, who was raised in the Victorian era in London, England. Clara had a profound, lasting affect on Helen, reflecting the influence and values of her loving grandmother. She learned the importance of hard work, standing on your own two feet, and living a life of honesty and integrity. Helen also gained a heart for the downtrodden and the elderly.
When the family was reunited after the war, her father reenlisted with the Canadian Army Signals Corps and they moved to Kingston. Helen returned to Toronto to complete business school, while living with her grandmother Clara. This led to a career as an executive secretary. She married young, at 17, in 1951 to Herbert King, a recent immigrant from the island of Barbados. Leaving the workforce to raise her young children in the late 1950s, she returned to work in 1965 in Ottawa, finding a position with the Campeau Corporation. Here she developed a lifelong interest in architecture and construction. For a few years she also worked for the Director of the Canadian Medical Association, and completed her career working for her second husband Peter Dobbing (an architect).
Retiring in the early 1990s, she enjoyed time at her cottage in Perth, home in Ottawa and winters in St. Petersburg, Florida. She enjoyed time with friends and family, travelled extensively, sang in her church choir, and participated Women's Missionary and Pastoral Care teams. After losing her second husband, she remarried for a third time at 74 to Henry Hof, and they enjoyed six years of loving companionship and friendship. Her health began to fail in the years after Henry died in 2014 and life became increasingly difficult, but she still took great joy and pride in the lives of her family. Helen's faith in her Saviour Jesus Christ strengthened in her final 25 years and she knew where she was going when she left us. We will miss her greatly, but can take comfort in the fact that, though sick and weak at the end, she was at peace and ready to go to her eternal home.
Friends are invited to Pinecrest Remembrance Services, 2500 Baseline Road on Saturday, November 12, 2022 at 11am. In lieu of flowers, donations to: St. Paul's Presbyterian Church, Kemptville, Ontario: www.stpaulskemptville.ca, or, Canadian National Institute for the Blind: www.cnib.ca
To view the service online, please click HERE
Memorial Service
11:00 am - 12:00 pm
Saturday, November 12, 2022
Pinecrest Remembrance Chapel
2500 Baseline Road
Ottawa, Ontario, Canada


Share Your Memory of
Helen Mary
Pinecrest Remembrance Services


2500 Baseline Rd
Ottawa, ON K2C 3H9

Telephone: (613) 829-3600
Fax: (613) 829-8357
Email: info@pinecrest-remembrance.com