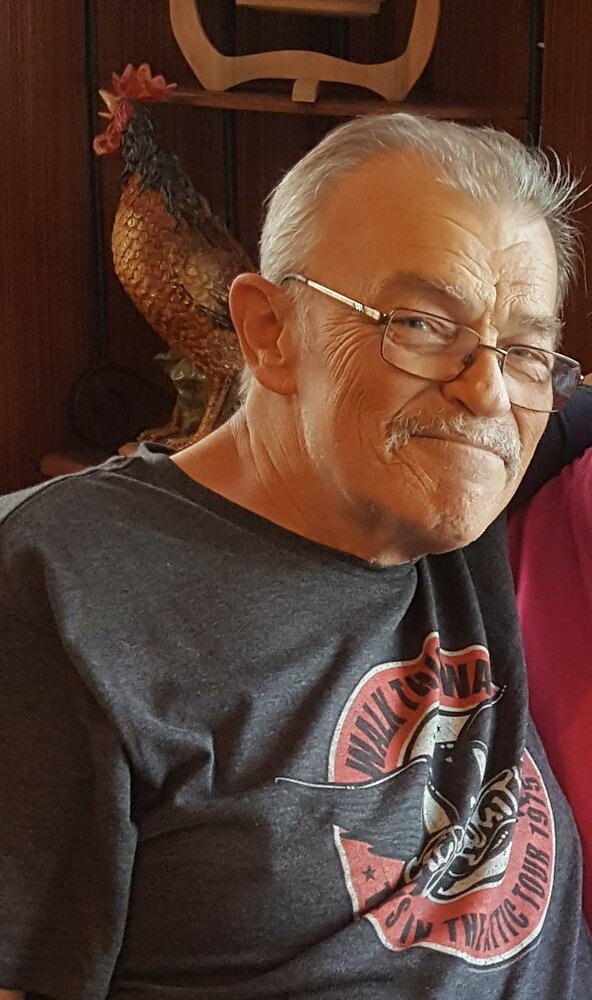 Obituary of Barry Bates
Barry Frank Bates, loving husband, father, grandfather and dog dad; noted cereal aficionado; steadfast Green Bay Packers fan; and long-suffering Toronto Maple Leafs devotee, passed away at home on May 10, 2023 at the age of 69 years old.
Barry was born to Merle (nee Percy) and Frank Bates on December 22, 1953 in Perth Ontario. Needless to say, this disrupted his mother's Christmas plans for that year.
After several moves around eastern Ontario, Barry graduated from Seaway District High School in Iroquois and thanks to nepotism later landed a job at the same company where his father was employed. This started his career as a computer programmer analyst, but also afforded him the opportunity to meet and secretly date Stephanie Amyotte, who proclaimed to one of her work friends after laying eyes on him that she was going to marry him some day. (This event finally happened in 1977 after somehow keeping the relationship quiet at work long enough)
Barry and Stephanie eventually landed in Belleville Ontario, where they moved for his job. It was while they were living here that Stephanie became pregnant with their son Lucas. Barry would go on to set an unverified world record time for driving the 401 that day, as she was with her mother in Brockville when she went into labour.
While in Belleville Barry would coach a womens' softball team that went on to win a championship, and spent two seasons as the statistician of the OHL's Belleville Bulls.
Relocating to Nepean in 1989 for work, Barry would continue in his career until the early 2000s. He would later retrain and earn his DZ license, becoming a delivery driver for several local companies until his heart failure diagnosis brought him to retirement.
Retirement offered him much time to enjoy doing his puzzles, mostly crossword and sudoku.
Barry is survived by Stephanie; sons Lucas and Gerry; grandchildren Steven, Isabelle, and Emilie; dogs Sophie, Penny, and Abby; many beloved nieces and nephews, and many dear friends who became part of the family. Additionally he will be missed by the staff of the radiology departments of the various Ottawa hospitals, who were always excited to have someone with dextrocardia visit them.
A memorial service will be held on Thursday, May 18, 2023 at 1:00 p.m. at Pinecrest Remembrance Chapel, 2500 Baseline Road. Full formal attire is discouraged - Barry was cremated in a Maple Leafs shirt. A reception service will follow.
For those wishing, please consider a donation in his name to the University of Ottawa Heart Institute. The family would also ask that you consider purchasing boxes of Shreddies to help soften the blow to Post Foods Canada Inc's revenue in the coming fiscal year since he will no longer be buying them.
Barry's family would also like to thank the wonderful staff of the Queensway Carleton Hospital, the Ottawa Hospital, the Heart Institute, and his various specialists who helped him over the last few years. There were so, so many. So many. Also, the Toronto Maple Leafs for holding out long enough that he didn't have to see them tank the second round of the playoffs yet again.
Memorial Service
1:00 pm
Thursday, May 18, 2023
Pinecrest Remembrance Chapel
2500 Baseline Road
Ottawa, Ontario, Canada
Reception to Follow


Share Your Memory of
Barry