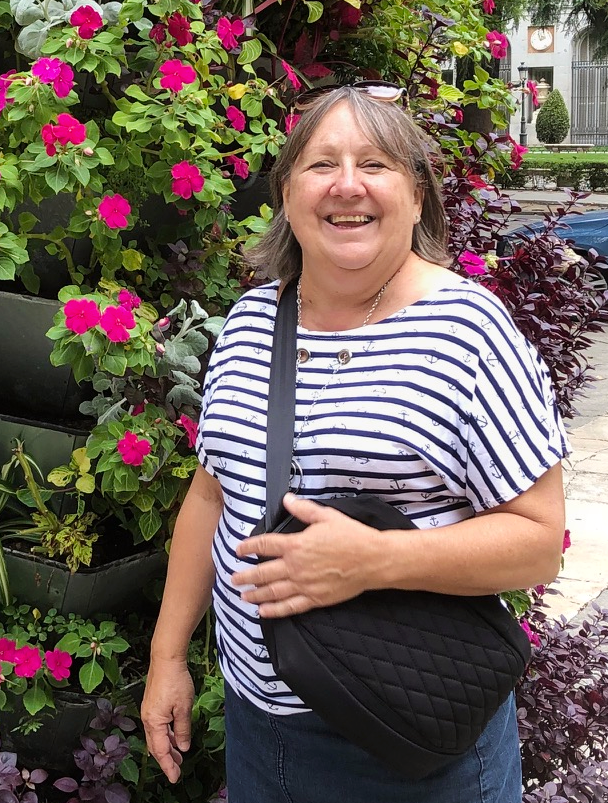 Obituary of Guylaine Brousseau Lajoie
C'est avec une grande douleur que nous vous annonçons le décès soudain de Guylaine Brousseau Lajoie, décédée le 5 juin 2023 suivant une maladie précipitée.
Une épouse remarquable, une mère attentionnée, une 'mamour' dévouée, une sœur présente et une grande amie de tous. Elle laisse dans le deuil son mari, Richard Lajoie, ses filles et leurs conjoints: Isabelle (Alex) et Audrey (Jason), ses petits-enfants: Hudson, Brock, Anna, Élise et Maybelle et ses frères et sœurs: Christiane (Gaétan), Jasmin (Julie), Louise (Frédéric), Yves (Renée)
C'est maintenant un vide incommensurable qu'elle remplissait chaque jour avec son amour, sa gentillesse, sa loyauté et sa sincérité. Nous nous rappellerons sa joie de vivre par son temps en famille, ses nombreux voyages, sa passion pour le golf et son amour des plantes et de la déco.
Une vie remplie qui laisse tant de souvenirs au fond de nos cœurs.
La famille vous invite à une Cérémonie de la Vie en mémoire de Guylaine qui aura lieu le 18 juin 2023 à compter de 12:00.
Donations can be made to the following charities in memory of Guylaine.
An organization providing refuge and support programs in an effort to end domestic violence. Guylaine worked with the shelter between 2013-2018 while living in Niagara-On-The-Lake. Click HERE to donate.
Canadian Amyloidosis Support Network
An all volunteer organization providing support, awareness and fundraising efforts towards Amyloidosis research. Click HERE to donate.
Memorial Service
12:00 pm - 5:00 pm
Sunday, June 18, 2023
Cole Funeral Services & Highland Park Cemetery
2037 Mcgee Side Road
Carp, Ontario, Canada
613-831-4600
Reception to Follow


Share Your Memory of
Guylaine