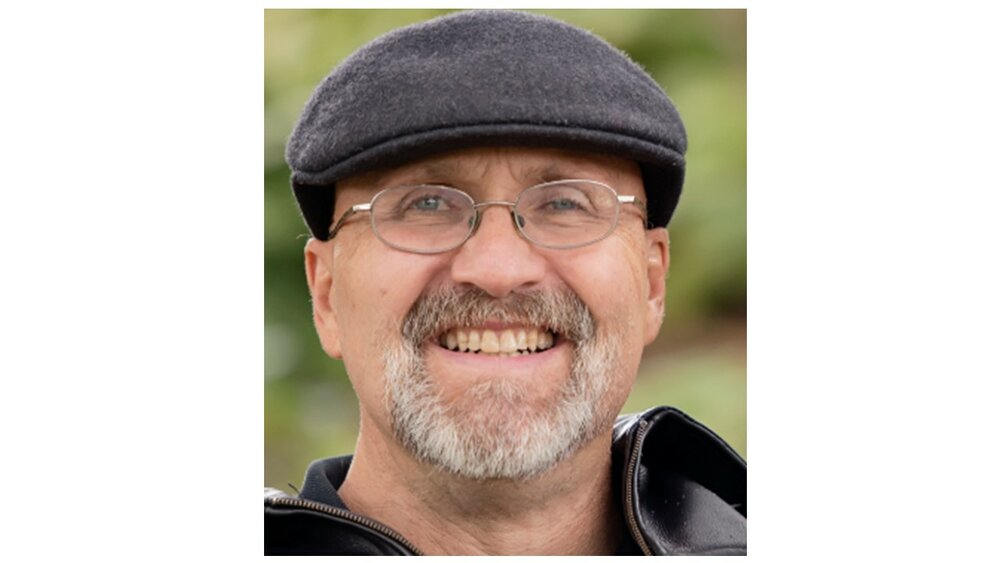 Obituary of Donald James Cottrell
Don Cottrell, lifelong resident of the former Nepean later city of Ottawa, passed away at the Ottawa General Hospital leaving to mourn his immediate and extended family and many friends. Don's complex medical journey started with a brain tumor when he was a university student, involved multiple injuries over the years, and was complicated by a traumatic brain injury in 2008 when he was hit by a car while out running.
Don was an only child, but grew up with aunts and uncles and first cousins visiting at the house and cottage shared with his mother and his beloved Nanny.
Don always enjoyed working with his hands, first at his well known Donsports skate sharpening and bike repair shop, later working for Public Works supporting the military at Dwyer Hill. An avid fitness buff, Don ran, cycled, swam, and lifted weights. As a young man he also loved to read, dance, play piano, and party with friends. Don was always a pleasure to feed, as he truly appreciated a good meal and rarely found food that he didn't like. Don made friends wherever he went due to his helpful spirit. Don left a lot of sawdust behind as well as many gifts made in his woodworking shop. He loved working on his lathe, in later years with the help of Lionel Bedard and Matthew Zaccharias.
Don was able to live at home until last year with the support of his family, friends, and professional support network. Over the last year he spent many months at the Queensway Carleton Hospital and more recently lived at the Perley.
Don was predeceased by his father Harvey, his stepdad Jock, loving grandparents, uncles Ben, Earl, and Don, aunts May and Bette, cousin in law Sue, and cousin Stephen.
Left to muddle along without him are his loving wife Pat, his devoted mother Margaret Cottrell-Boyd, his children Pamela (David), and Andrew (Eve). He is survived by his step mother Betty, uncle Jim, aunts Pat and Melba, brothers and sisters in laws Bill (Danielle), Bob, Cathy, Jim (Myra), Ron (Catherine), Ray, their children, and his many first cousins. Grieving along with the family are long time family friends Shirley and Len, Ellen and Nick, and Jennifer.
We are grateful for the support of many health care professionals over the years including but not limited to Dr Joy Weisbloom, Dr Shawn Marshall, Dr Fred Pelletier, the supportive staff at the QCH and the Perley SBSU, and the last few days at the General. We are also grateful to John Lundrigan for his unflagging support through Don's legal adventure.
Charitable donations may be directed to the University of Ottawa Brain and Mind Research Institute, or to the Dementia Society of Ottawa.
A Celebration of Life will be held at 11:00 a.m. on Tuesday, July 18, 2023 in Pinecrest Remembrance Chapel, 2500 Baseline Road. For those who wish to join the service virtually you may do so using this SERVICE LINK.
Celebration of Life
11:00 am
Tuesday, July 18, 2023
Pinecrest Remembrance Chapel
2500 Baseline Road
Ottawa, Ontario, Canada


Share Your Memory of
Donald