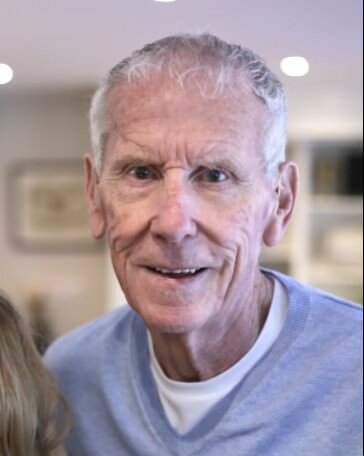 Obituary of Robert Birtch
On Monday, July 17th, 2023, we bid farewell to the extraordinary soul of Robert Irwin (Bob) Birtch. His 64-year marriage with the love of his life, Elizabeth Jane (Betty) Dawson, exemplified a loving and unbreakable bond.
The son of the late Irwin Birtch and Irene Findley, Bob carried a legacy of decency and integrity. Bob took great pride in being a devoted father to his sons Paul (Dianne) and Greg (Mary). He demonstrated much love and imparted them with the foundational wisdom to guide them on their life's journeys.
Bob's most cherished role was Grandpa Bob. His grandchildren brought him unparalleled joy in his life. Megan, Austin, Hannah, and Adelaide were the apples of his eye. He showered them with affection, laughter, and wisdom, leaving an indelible mark on their lives.
Bob was a beloved brother to William (late Gilberte), John (Arlene), Nora Finlay (late Harvey), Donald (Lois), and Patricia York (Cameron Watson). The bond he shared with his siblings was one of lifelong friendship and connection.
He was a cherished brother-in-law to Helen Mills (late John), the late Norma Montagano (Earl), late John Dawson (Marlene), and Joan Garland (late Bruce).
Bob was the epitome of love, dedication, and compassion. The memory of his warmth will be felt by his immediate family, many nieces, nephews, and friends.
Today, as we mourn the loss of Bob, we also celebrate the love and kindness he leaves behind. His memory will forever remain a source of inspiration to all who were touched by his gentle spirit.
We will be putting Bob to rest at St. Paul' s United Church Cemetery on Friday, July 21,2023 at 10:30 AM, followed by a Celebration of Life at Saint John the Baptist Anglican Church, 67 Fowler, Richmond, ON.
For those wishing, memorial donations may be made to Saint John the Baptist Anglican Church.
Graveside Service
10:30 am
Friday, July 21, 2023
St. Paul's United Church Cemetery
5910 Perth St
Richmond, Ontario, Canada
Celebration of Life
11:30 am
Friday, July 21, 2023
Saint John the Baptist Anglican Church
67 Fowler
Richmond, Ontario, Canada
Following the Graveside Service


Share Your Memory of
Robert