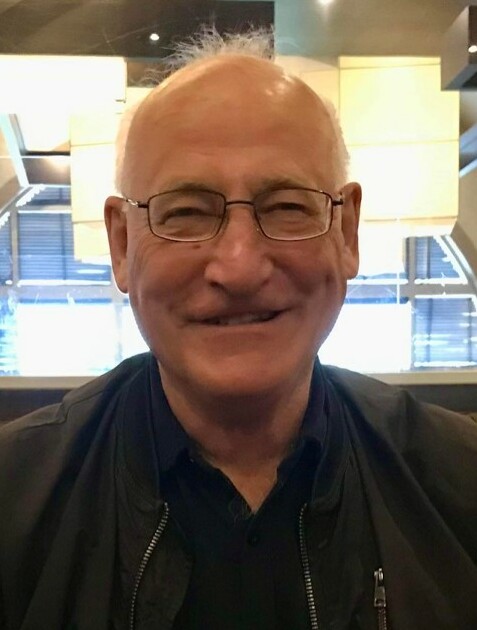 Obituary of Richard Franklin Martin
It is with heavy hearts we announce the passing of Richard Franklin Martin, age 71 of Dieppe, New Brunswick who passed away suddenly, but peacefully, in Ottawa, Ontario on Tuesday, July 25, 2023.
Rick was born in Thunder Bay, Ontario on October 15, 1951. He was predeceased by his parents Robert and Lois Martin (nee Mendel) and sister Crystal Richard (Dan).
Rick was so very loved by his family and he will be forever missed by each of us, daughter Mandy Douglas, son-in-law Geoff Douglas and Grandson Aiden Douglas of Riverview, daughter Ashley Martin (Yanick Allard) of Memramcook , daughter Amber Martin (Nick Jasper), granddaughter ReillyMarie Martin, grandsons Wylder and Zander Jasper of Riverview and his Ex Wife and friend of 43 years Angela Martin of Riverview. Rick also has four surviving siblings, sisters Sherrill Martin (Brian), Rose Elliot (Dan) and Laurie Hohlbein (Marko), and brother Wayne Martin.
Rick lived a full life. He retired as a Sergeant from the Air Force in the Canadian Military. He loved being posted to Germany and traveling all over Europe. He lived in Trenton and spent the last 10 years of his military career posted in Ottawa where all 3 of his beautiful daughters were born. A new career after retirement brought him and his family to owning a Tupperware Distributorship, Bright Horizons, in New Brunswick.
It's a good thing Rick was always an easy going and mellow man, because working with up to 400 women and taking a ribbing most of the time was always great fun.
The next chapter of his life took him back to school at Compu College where he attended with his daughter Mandy in the Computer Network Specialist course. Rick's final work in his later years, to the day he passed, was working with Western Inventory. We are told he was well loved by all his colleagues and will be greatly missed.
Rick was extremely active with sports, playing Broomball with the military team the Falcons and winning many championships. He loved golf, playing darts and pool. He always walked everywhere and had a passion for health and wellness.
Rick also loved to tease and joke around and he had been like that since he was a child. He would have a glint in his eye and a smirk on his face and you always knew he was up to something. He loved the holidays and Christmas was always his favourite, second was Easter. He would do everything to make it special for his family. Those memories will forever be in our hearts. Playing Santa and hiding the Easter candy (very well lol) was something he loved to do. ReillyMarie, even at 16, would always snuggle up to Gramps every time they were together. Ashley had lunch with her dad only a few weeks ago and took this amazing and last picture of him. Easter dinner will be etched in Amber, Mandy, and Angie's memories forever as it was the last time they saw him. We always laughed at how he loved Turkey dinners, he always had at least 2 plates full, more if he could fit it, and he even found room for dessert lol. According to his sister Rose his love of food goes back to childhood and they had a family joke "sit beside Rick, he'll finish your plate".
You would be hard pressed to find anyone who knew Rick that didn't think highly of him, including his daughters, who confided life's happenings throughout the years with him. With great patience Rick would listen and never judged any perspective, regardless how crazy, yet would encourage whatever dreams that could be imagined. He was always there for his daughters when needed and would easily go the extra mile to help out whenever he could.
Daddeo, dad, daddy, Gramps, Rick, we miss you terribly, but your memory will forever live on in our hearts. To us you were one of a kind and we're so thankful we got to share our lives with you.
You are invited to leave a message for the family on the memorial page of Richard Franklin Martin to pay a last tribute.
A Celebration of Life will be held at 842 Principal St., Memramcook, NB on Saturday, August 26, 2023, from 1:00 p.m. until 5:00 p.m.
Celebration of Life
1:00 pm - 5:00 pm
Saturday, August 26, 2023
Ashley's Home
842 Principal Street
Memramcook, New Brunswick, Canada


Share Your Memory of
Richard