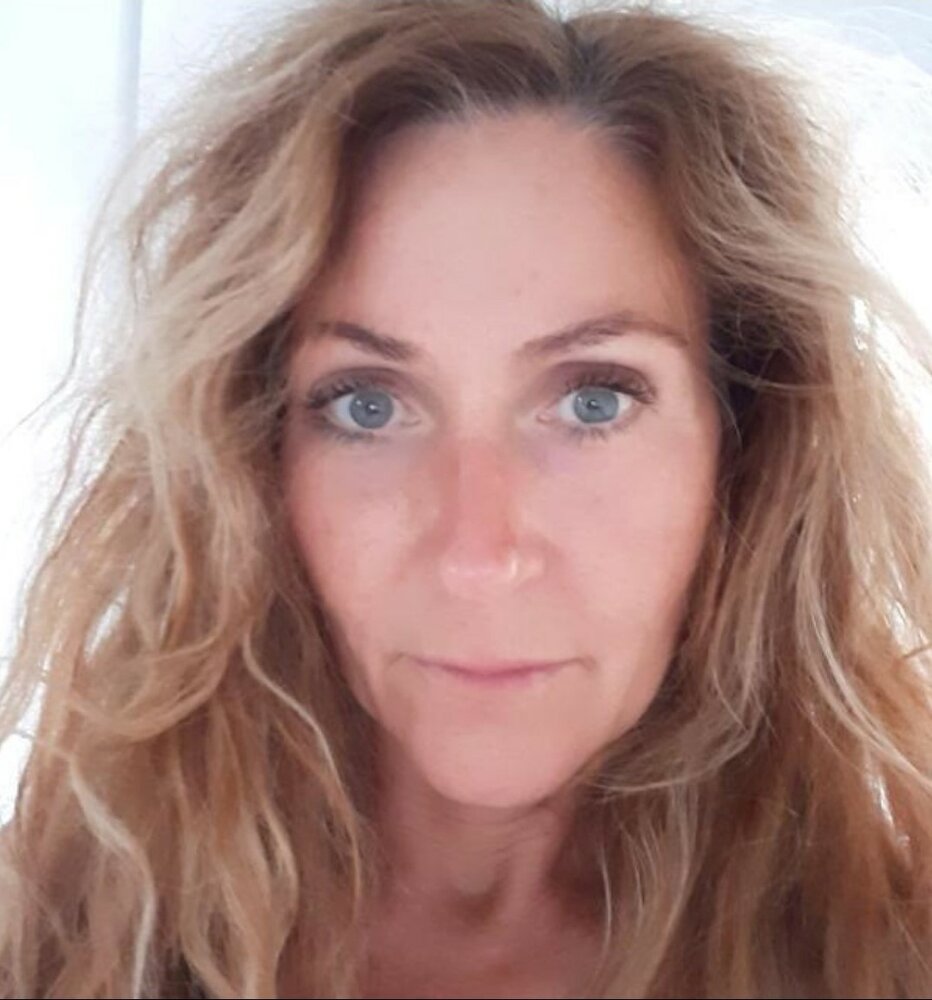 Obituary of Vassiliki (Betsy) Zouroudis
It is with profound sadness that we announce the passing of our beloved Betsy. After a short but valiant fight with cancer, Betsy passed away peacefully, at the age of 52, on Friday, October 20th, 2023 surrounded by her family.
Betsy is predeceased by her late father, Merkourios Zouroudis, and survived by her mother Niki Zouroudis (nee Gogos), her daughter Niki Keramidas, her sister Fotini (Fay) Zouroudis (Jamie Ritchie), brother Nikolaos Zouroudis (Helen Kontogiannis), aunts, uncles and cousins, as far away as Greece, Australia and the United States. She also leaves behind her nephews who loved her dearly, Darius and Karsten Ritchie, and Merkourios and Konstantinos Zouroudis, for whom she had funny and affectionate nicknames.
She was born Vasiliki (Betsy) Zouroudis, on June 11th, 1971 in Queens, New York. When she was 5 years old, Betsy, her parents and big sister, Fay, immigrated to Canada, where they called Ottawa home.
Following high school, Betsy attended Carleton University where she earned her degree in political science. She would go on to work for the American Embassy in Ottawa, taking part in many high-profile visits. Some of these included heads of state, like President Bill Clinton, President George W. Bush, Senator John Glen, Former Secretary of State Hilary Clinton, just to name a few.
In 2002, she joined the United States Foreign Service and moved to Washington D.C. In 2008, her career took her to the American Embassy in Athens, Greece. Betsy, being a fiercely proud Greek-American, served her posting with great distinction. Her career continued to take her to many other places over the years, including Afghanistan, Switzerland, and Northern Macedonia.
Along with her many successes, her greatest and most proud accomplishment was without a doubt her daughter, Niki. Betsy was a true example of what a mother's love and devotion is. God grows the seeds of love and faithfulness that a mother sows in her children...and Betsy did just that for her 'beauty girl' as she so affectionately called her. They were partners in crime, two peas in a pod...and although she is gone too soon, she profoundly instilled in her daughter all the teachings necessary for her to continue to flourish in life. Niki is her legacy.
During her most recent post in Montreal, Quebec, she had the great pleasure of making a special group of friends that she lovingly referred to as her "Montreal family"; amongst them, was her fur baby Lulu.
We would like to express our sincere gratitude and appreciation to the wonderful staff at the Jewish General Hospital in Montreal. Their compassion, care, love and support that they provided not only to Betsy during her time there, but to our whole family will not be forgotten. We would also like to thank The Ottawa General Hospital for their recent care, and providing comfort and solace to Betsy.
Those who wish to pay their respects are welcome to do so at the Dormition of the Virgin Mary Greek Orthodox Church, 1315 Prince of Wales Drive, Ottawa on Friday, October 27th. Visitation will be from 10 am to 11 am followed by the funeral service. Interment will take place at the Hope Cemetery, 4660 Bank Street, Ottawa.
In lieu of flowers, please consider a donation to the Dormition of the Virgin Mary, Greek Orthodox Church of Ottawa.
Betsy was a passionate person, full of life, love and energy. Her infectious laugh and sense of humour will be greatly missed. She was also well read, and loved quoting movies and literature. "In the end, it's not the years in your life that count. It's the life in your years. "- Abraham Lincoln.
May her memory be eternal.
Visitation
10:00 am - 11:00 am
Friday, October 27, 2023
Dormition of the Virgin Mary Greek Orthodox Church
1315 Prince of Wales Drive
Ottawa, Ontario, Canada
Funeral Service
11:00 am - 12:00 pm
Friday, October 27, 2023
Dormition of the Virgin Mary Greek Orthodox Church
1315 Prince of Wales Drive
Ottawa, Ontario, Canada
Interment
Hope Cemetery
4660 Bank St
Gloucester, Ontario, Canada


Share Your Memory of
Vassiliki (Betsy)