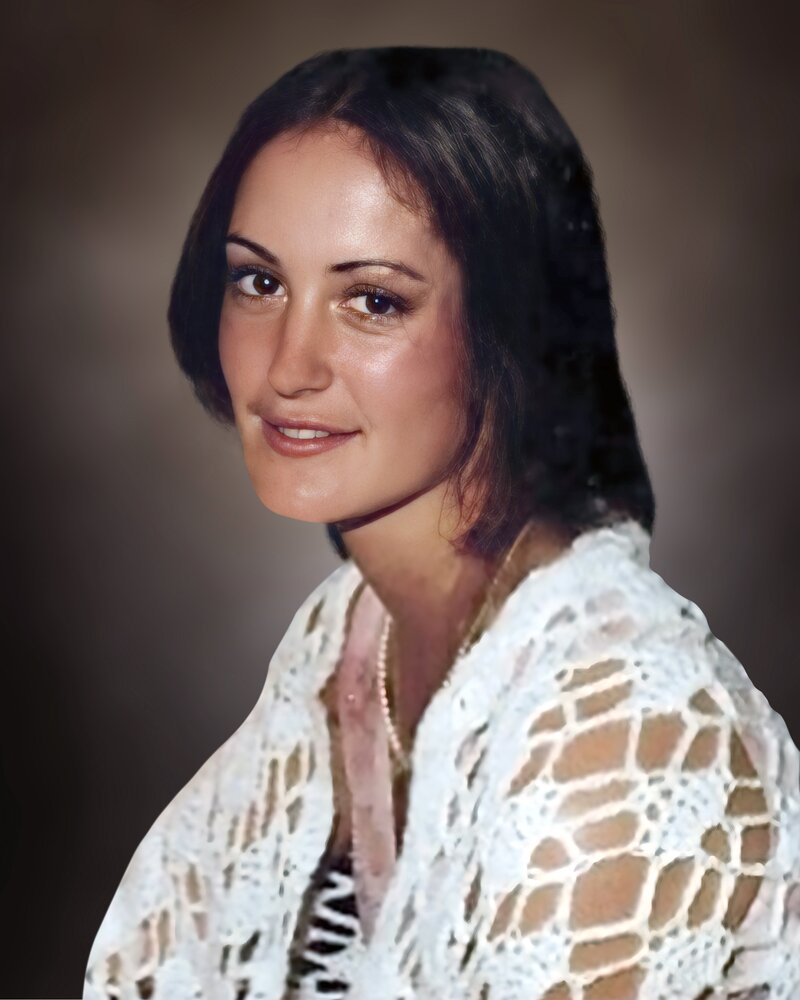 Obituary of Heather Iversen
Iversen, Heather Lynn nee McTavish passed peacefully on November 7th., 2023 at the Ruddy-Shenkman Hospice in Kanata with her husband by her side.
Loving wife for 44 years to Rodney Iversen. Devoted mother to Ryan (Stephanie), Erik (Elise) and Erin (Jack). Proud Grandma to Isaac, Aubrey, Ethan and Finley. Dear little sister to Bob (Coralee) and Darlene (Ian). Kind Auntie to Kim (Rob), Melissa (Kevin), Cynthia and David.
Heather was the youngest child of the late Elmer Dorland (Mac) McTavish and Martha Friesen McTavish. Born on November 28, 1958 in Ottawa during a fierce snow storm on Grey Cup weekend. As the family story goes, Heather was lucky that her dad got her and her mom to the Civic Hospital in time.
Heather had many friends due to her kind, generous and friendly nature. Her mischievous and often dark sense of humour was legendary. Heather had tremendous empathy and cared for people despite their faults. As a young girl, she met her lifelong group of friends at a rooming house at 390 Sunnyside who all shared a passionate love of music.
Also legendary was Heather's chicken soup made from scratch including her famous home made noodles. This was an old family recipe handed down several generations and continued by Heather. A further tradition emerged as Heather's children requested this soup as their birthday dinner every year.
Heather was very creative and expressed her talent through painting and many other artistic projects. In particular, she brought to life pieces of driftwood that she found in nature. She patiently sanded to bring out special characteristics in the wood and varnished them to a brilliant shine. Each piece she worked on was a potential gift to family.
Heather loved all animals, in particular, horses. Living across from a horse farm made it possible for her to admire and visit the beautiful horses. She doted on all her pet dogs and cats that she had over the years. She once fostered baby raccoons for the Ottawa-Carleton Wildlife Centre. She bottle fed them and tenderly carried them around in her dressing gown pockets.
Always an avid reader, Heather collected a large library over the years. Her favourite book of all time was Mervyn Peake's The Gormenghast Trilogy.
Many thanks to Heather's nurse, Chelsea for her devoted care to Heather over the past year. Thanks to Heather's primary care physician, Dr. Maria Bastin-Millar for her excellent care. Thanks also to the Ruddy-Shenkman Hospice in Kanata for the comforting final care Heather received.
She is sadly missed by her whole family and lifelong friends.
Private interment will be held at Pinecrest Cemetery, Ottawa..
In lieu of flowers, donations to the Ruddy-Shenkman Hospice in Kanata, would be greatly appreciated.
Interment Information
Pinecrest Cemetery
2500 Baseline Road
Ottawa, Ontario, Canada


Share Your Memory of
Heather