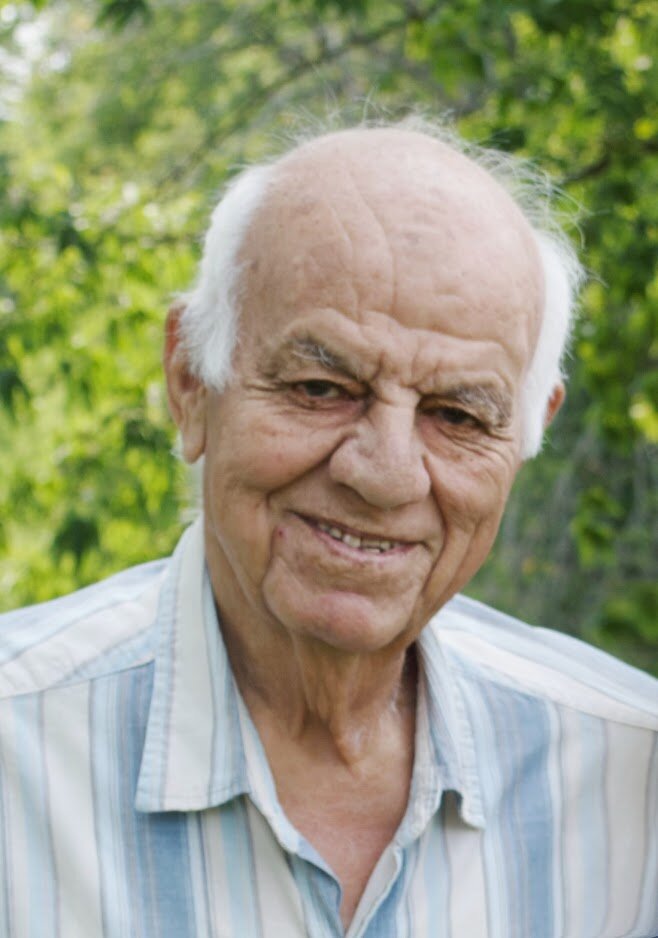 Obituary of Elias "Louis" Merziotis
It's with heavy hearts that we announce the passing of Louis Merziotis at the age of 84 on November 18, at Bruyere-Saint Vincent Hospital. Predeceased by his beloved and devoted wife Stamatoula (2008). He will be deeply missed by his two loving sons George and Jack and daughter-in-laws Nathalie and Lisa. Cherished and proud papou to Melissa Jean and Aleksia Stamatoula. Siblings, Stravoula (late Nick), Tasia (late Peter), and Rina (late Vasillos). Sadly, predeceased by his parents and siblings, Aristos, John, Thanasis, James, Alexandra, Assimo, Elleni, Panagiota, and Vasiliki. He leaves behind a large extended family including nieces, nephews, and many friends he loved dearly.
Louis a proud owner of " Capital City Maintenance, along with his two partners Aristos Merziotis and Stathis Karaiskos, from 1970's to early 2000's. They secured numerous contracts in Ottawa, leaving a lasting impact on the local community and industry.
Louis found great joy in entertaining family and friends at the cottage he built and shared with his brother Aristos. Louis spent many summers in Greece traveling with family and friends, he enjoyed going back to the village where he grew up. When he was not in Greece during the summer you could find Louis volunteering with family and friends cooking lamb at the Greek festivals. Louis was also an avid gardener.
Deepest gratitude to the doctors and staff at the Bruyere-Saint Vincent Hospital for their compassionate and excellent care of Louis during his stay.
The family will receive family and friends during the visitation which will be held at Dormition of the Virgin Mary Greek Orthodox Church, 1315 Prince of Wales Dr on Thursday, November 23 from 10:30 A.M. until the time of the service at 11:30 A.M. Interment at Pinecrest Cemetery followed by a reception in the Greek Orthodox Church. In lieu of flowers, donations to the Hellenic Community of Ottawa (Greek Orthodox Church) would be appreciated.


Share Your Memory of
Elias "Louis"