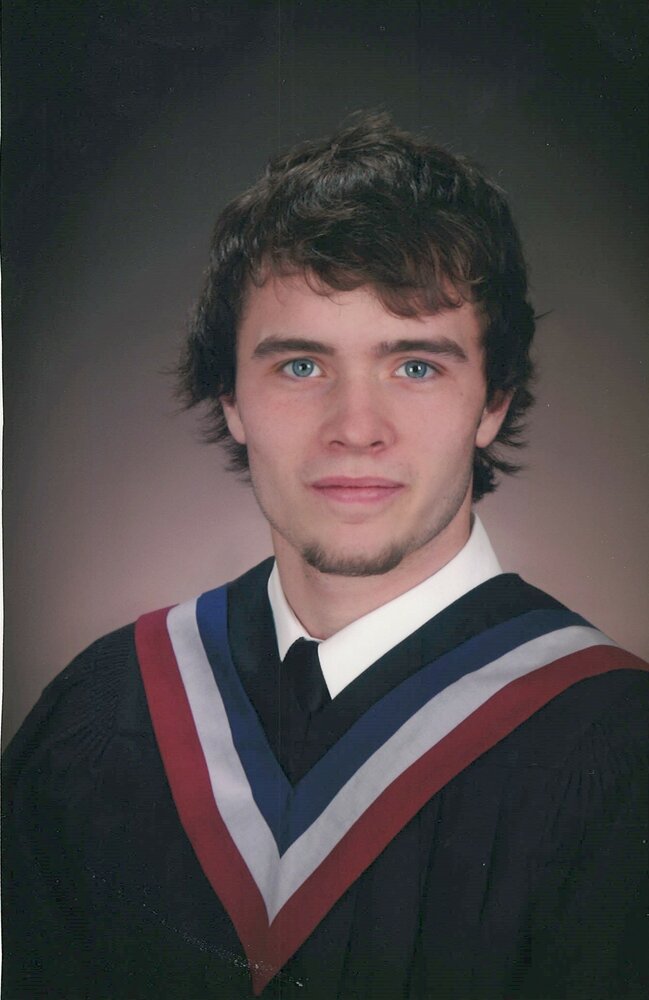 Obituary of Adam Deane
Adam Thomas Deane passed away unexpectedly on June 3, 2023, at the age of 32.

Our family is devastated by this enormous loss and he will be deeply missed. He was born with a naturally sweet and kind soul, a heart of gold, and a big smile for everyone he met. He was a joy to be around. Adam had a soft spot for those less fortunate, or in need, and was fiercely loyal to his friends.

Born and raised in the Ottawa area, Adam became active in a myriad of sports over the years - soccer, fishing, hockey, lacrosse, downhill and free ride cycling, dirt biking, snowboarding, among seemingly countless others. Adam loved nature in all its forms, and took a special interest in growing a wide range of vegetation, from Venus fly traps to hot peppers from around the world.

As Adam matured, so did his passions for cycling and fishing. He could be found evenings and weekends kayaking throughout the Ottawa Valley in search of hot spots where he could test his new tackle and secret bait. The tranquility of floating on the water with sunshine warming his face, anticipating catching 'the Big One', was something Adam truly loved.

In both his private and professional lives, Adam worked constantly with his hands. In his spare time, he was routinely tinkering away building BMX bike ramps, welding snow racer frames and cooking up quadruple cheeseburgers with a side of air-fried poutine. Adam worked hard at a number of outdoor jobs and in particular loved the experience of creating beautiful counter tops from stone. He felt elated by the reactions of his happy customers when they saw their finished products. Equally important to the work Adam did, was the connection he had to the people he worked alongside. He was a thoughtful colleague and contributed so much to creating a fun and collaborative atmosphere in the workplace.

He will always be remembered with much love by his heartbroken Mom - Nancy (O'Brien), Dad - Tom, Sister - Emily, Brother-in-law Jorge Velasquez, Nephew Joaquin, and Grandmothers - Barbara St-Pierre and Muriel O'Brien, as well as a long list of deeply-saddened Aunts, Uncles, Cousins and extended family. His absence leaves a void in the lives of innumerable friends. He also leaves behind Lola, the sweetest golden retriever pup who is now missing her favourite person. Adam made a difference in the lives of so many and he will remain forever in our hearts.
Friends are invited to visit with the family from 2:00pm until the time of the Service at 2:30 in the Highland Park Chapel.
In lieu flowers, donations in memory of Adam can be made to the Centre for Addiction and Mental Health. Click here to donate.
Memorial Service
2:30 pm
Saturday, June 10, 2023
Cole Funeral Services & Highland Park Cemetery
2037 Mcgee Side Road
Carp, Ontario, Canada
613-831-4600
Reception to Follow


Share Your Memory of
Adam